What is the Design Process of Creating a Logo? How Long Does it Take?
Updated: Feb 8, 2018
A lot of people, with good reason, aren't entirely aware of the painstaking time and effort that goes into the creation of a strong brand identity, what many know as the logo.
Understandably, a fair few potential clients are surprised when I reveal my logo design prices (let's just say a logo should cost you more than your average weekly shop.) In fact, most professional designers would agree: logos take a lot of time, patience, thought, skill and effort. All of this amounts to the logo design's process, which ends up taking many hours, not minutes.
Luckily, I love a good challenge.
While some designers' own processes differ, I think it's safe to say we all follow a similar structure. Here's a sneak peek behind the scenes at what typically goes on when I design a logo.
Step 1: the design brief
First things first: pick the client's brain. Before any designing can occur, this must be the first step. I spend roughly an hour with a potential client, and ask them a ton of in-depth questions about their business, their industry, their target market, their competition, and their end goals. Here's what the logo design brief that I use looks like.
Time invested: 1-1.5 hours
Step 2: the project proposal
Once I have gathered the appropriate information, I'll head to the office and put together a project proposal which will detail everything the client needs to know: how much the logo is going to cost, based on usage, what the timeline and deadlines are, what deliverables they can expect to receive, and what the terms of agreement are. I will then either electronically send the finished proposal, or I will mail a printed copy in the post.
Time invested: 1-2 hours
Step 3: proposal approval/deposit received
After the client signs the proposal, saying they're agreeing to everything, or I receive their down payment, signifying their agreement (a fairly standard procedure among most designers), I can then get to work.
Time invested: 5-10 minutes
Step 4: further research
This is where I delve deeper into my new client's business and subsequent industry. I research their company, how long they've been in business, what type of work they do, and what sets them apart from their competitors. I also take a look into their desired audience, mostly what type of demographics they're aiming for. This gives me clues about what their target market cares about, and what might appeal to them the most.
Time invested: 1-2 hours
Step 5: research into competitors
As you can see, designing a logo takes a lot of research! I spend a certain amount of time looking up my client's competitors, usually mostly local, and see what they're doing in terms of visual identity. Most of the time, their own logos are, shall we say... not the greatest, which is good, because it means my job will be easier to blow them out of the water. But every now and then, my client's competitors have very professional branding, logos, and marketing materials, which makes it a bit trickier to outdesign them. Luckily, I love a good challenge.
Time invested: 1-2 hours
Step 6: looking for inspiration
This is when I turn to the professional design resources; I look through numerous logo design books, websites, Pinterest boards and Instagram posts. I also put together a compilation of logo designs from similar industries. This helps me get an idea of the direction the client's own logo should go in, thus giving me some inspiration on different ways of solving the design dilemma.
It's a good thing I love what I do!
Very occasionally, sifting through books and websites is not enough. This leads me to jumping on a train, in JK Rowling fashion, so that I can gain some inspiration from the great outdoors.
Time invested: 1-2 hours
Step 7: preliminary brainstorming
The FUN part! Before turning to the computer, I first spend some time putting pencil to paper. I write out word associations, draw some mind maps, and sketch a good number of logo concepts. Since this is only brainstorming, I draw out everything, even the second-rate ideas. There's always the option to edit and refine things later.
Time invested: 2-3 hours
Step 8: sleep on it
After a day or two of brainstorming, it's important to take a step back from everything and let my subconscious sleep on things—literally. This helps creates some space so I can look at the ideas with new eyes, and sometimes, even come up with a few new ideas while dreaming. The tricky part is remembering them!
Step 9: digital renditions
I select about 5 or 6 of the strongest ideas, and finally power up my workstation. My go-to programs are Adobe Illustrator and Photoshop, with Illustrator allowing me to create vector renderings a little more easily. These are in black and white, and usually pretty rough, but it's important to see how they turn out when digitalized.
Time invested: 2-3 hours
Step 10: refine and finess
Of the rough digital logo concepts I've created, I select 3-4 of the strongest ones to refine and ultimately present to the client. I tidy them up and pair logo icons with an appropriate typeface for presentation.
Time invested: 1-2 hours
Step 11: client presentation
For the initial logo presentation, I almost always meet in person with the client so I can walk them through the ideas and strategy behind each concept. I get to listen to their feedback and provide my own, and take lots of notes. If the client is not available to meet in person, or I am working remotely, I will aim to talk the client though the design via video chat (facetime, skype, whatsapp).
Time invested: 1 hour
Step 12: logo edits
Usually, the client has selected a single concept direction to follow, and we focus on developing it further to completion. Sometimes a client will have an idea and I tweak it so that it works, other times I have my own possible solution that I haven't tried before. The single concept direction has now turned into several possible designs with small variations. These are usually emailed to the client, and it's common after the first round or two to select a final logo design and move forward with it.
Time invested: 30-60 minutes
Step 13: typography
Sometimes the logo design is a simple wordmark, other times it is the traditional icon with the company name underneath or next to it. For the latter, choosing a suitable typeface, or font, is the next step. I still work in black and white when selecting the options, since operationally it is better to focus on one variable at a time. I usually present anywhere from six to a dozen or so different options of the same logo icon with different fonts to pick from.
Time invested: 1-2 hours
Step 14: colour
Once the final font is chosen, and the final layout of the logo locked down, it's time to start working on colour identity. I go through some of my favourite colour books and look for appropriate colour schemes for the client's logo. This is where I take into heavy consideration the audience and industry we're dealing with. I'll often pick colour palettes which closely match the industry I am designing for (e.g. bright yellow for construction). Once again, I select 6-12 strong colour combos, apply them to the logo, and present them to the client. Together we select the best solution for their business.
Time invested: 1 hour
Step 15: final presentation, payment, and files submitted
We are on the home stretch! If the client is happy with everything, I hand over all the logo files in a logo package, via a cloud storage site, which includes Illustrator/photoshop files, jpg, pdf, png, and anything else they might need or have requested. I accept final payment, and that concludes the end of the logo project.
Time invested: 30-60 minutes
Step 16: celebrate
One more logo design project under my belt. It's time to do a little dance, make a little love, and pretty much get down tonight, seeing as the following day I'll probably have to do all this all over again. It's a good thing I love what I do!
So…how long DOES a logo take to design?
it depends...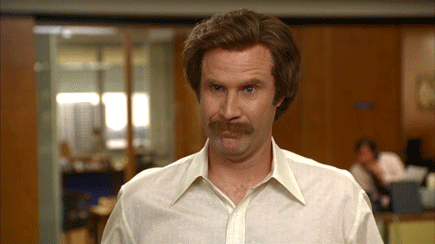 I know all these steps sound like a lot, especially for something as simple or small as a logo. But if you understand the importance of a company's brand identity, then it might make a little more sense why so much time, energy, and effort goes into a logo's creation.
So the simple and honest answer is, it depends. Do you think I, or anyone, can squish all these steps into an hour or two? No. Granted, some steps can be reduced or even eliminated, but in general, a solid logo can take anywhere between 10 and 40+ hours. Most of the logos I personally do fall in the 15-25 hour range.
What about you?
What is your logo design process? How did you achieve your current logo design? Are there any steps you think should be added or taken away?
Side note: this blog post was inspired by Sheila Patterson's post from Apex Creative. You can see her post in full here.